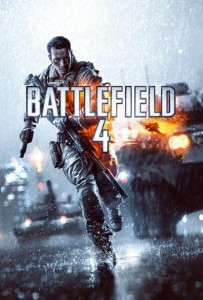 IWZ is teaming up with the Poleshed Clan [PsL] to bring yet another quality administered server to the Battlefield Community called "PsL IWZ Amalgamated Gaming". Our current plans are to bring a 32 or 64 player server into operation on the day Battlefield 4 is released. IWZ has a great relationship with PsL by way of JimDandy, an old-hand in the PsL community. Jim ventured onto IWZ circles back-in-the-day and introduced us to his clan mates. PsL is an active clan with a long history in Battlefield, including competition in Battlefield 2.
Time after time, the IWZ admin team have been called into action by various gaming communities for our admin abilities. Time after time, we've heeded the call to arms!
If you're the Average G.I. Joe, you speak English, you're mature and you're willing to adhere to a few simple rules, the IWZ Community may be the perfect fit for your gaming lifestyle. We're a no-frills, no-bullshit community. We don't work with a bunch of corporate mentalities. We're adults seeking a no-hassle and worry free gaming environment, free from drama, free from hackers and free from smacktards!
We're all about Battlefield. But that's not to say that some of our members don't play other games! We have folks playing War Crack, Star Trek, RPG games and much more!
Join our Forums, join us in Battlelog, on Facebook and Twitter. We're here to have fun and to provide a relaxed environment, without a bunch of useless rules to stifle YOUR GAME PLAY!
Welcome to the community. We'll kill you on the Battlefield!